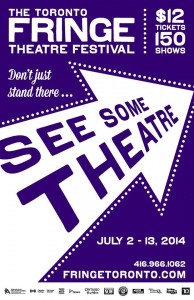 The 2014 Toronto Fringe Festival is under way! Here's a complete list of this year's Fringe previews to help you plan your patronage. Thanks to all of the theatre creators who sat down for a chat!
The festival also features creations by past guests of WalkLeft, the Podcast. Those shows include:
And last, but certainly not least:
Have a great Fringe! It's the most wonderful time of the year!