Podcast: Play in new window | Download | Embed
Subscribe: RSS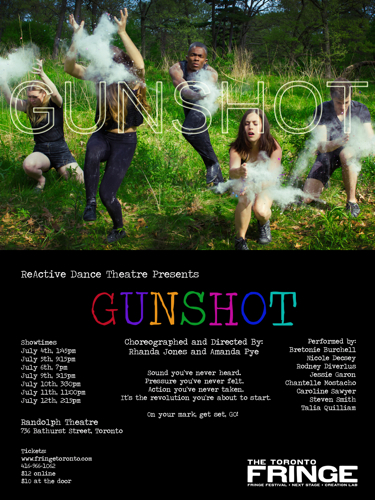 There's a lot of scripted theatre in this year's Toronto Fringe Festival, but it's also the perfect time of year to see dance performances. And ReActive Dance Theatre is locked and loaded.
The company's co-founders, choreographers Amanda Pye and Rhanda Jones, aim to provoke audiences with their work and to present something refreshingly different for Fringe-goers.
More information about performances is available on Facebook and the Toronto Fringe website.