Podcast: Play in new window | Download | Embed
Subscribe: RSS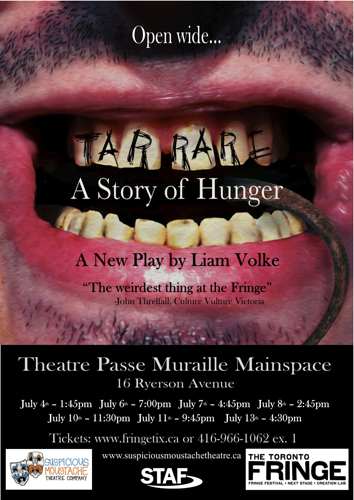 Suspicious Moustache Theatre Company's contribution to this year's Toronto Fringe Festival presents a man defined by his monstrous appetite.
Liam Volke and Darcy Stoop, the playwright and director, respectively, chat about their penchant for the dark and whimsical as well as their approach to filling in the gaps of an enigmatic life lived against the backdrop of the French Revolution.
More information about performances is available on Facebook and the Toronto Fringe website.