Podcast: Play in new window | Download | Embed
Subscribe: RSS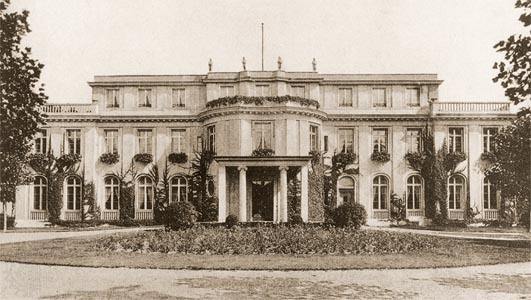 Friend and fellow Monkeyman, Leeman Kessler has invited friends to viewings of Conspiracy – in its movie form – for years. This year, one day before the anniversary of that film's depicted event(The Wannsee Conference), he's presenting a free reading of the script as it was adapted for the stage.
A very special guest, the author of the script and teleplay, Loring Mandel, will be in attendance and will be taking questions after the presentation. Far less impressively, I, your humble podcast host, will be one of the readers.
We'd all love to see you there.