Podcast: Play in new window | Download | Embed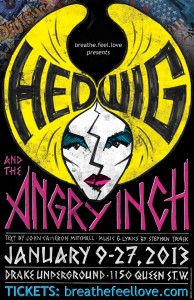 Individually, Tim Lindsay, Jeremy Knowles, and Seth Drabinsky are all forces with which to be reckoned. It's only when their powers combine, however, that the magic of Breathe.Feel.Love can occur.
There were 10 interviews before this one… so it's appropriate that, by talking about a show that'll rock as hard as Hedwig and the Angry Inch, WalkLeft, the Podcast has gone to 11!