Podcast: Play in new window | Download | Embed
Subscribe: RSS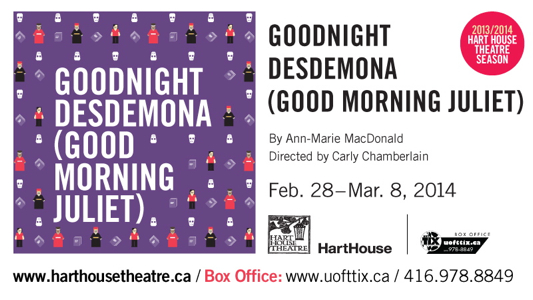 Almost a year has passed since Carly Chamberlain was chatting about an upcoming project here. This time her energies are focussed on directing a favourite from the Canadian theatre canon for a Toronto theatre institution.
The final play of Hart House Theatre's 2013/2014 season is Ann-Marie MacDonald's award-winning Goodnight Desdemona (Good Morning Juliet). Carly recounts her relationship with the play, shares some thoughts on its feminist aspects, and provides insights on adjusting from "wearing multiple hats" on a production to focussing on directing.
Tickets for the production are available for online purchase here.