Podcast: Play in new window | Download | Embed
Subscribe: RSS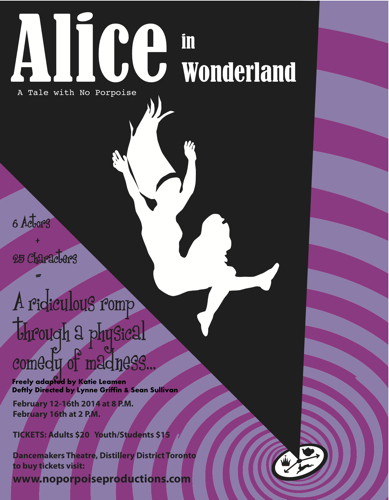 Judging by this episode's energetic guests, I think it's safe to presume No Porpoise Productions' take on the classic stories of Lewis Carroll will be one zany show.
Playwright/producer Katie Leamen and directors Lynne Griffin and Sean Sullivan talk about the playful collaborative rehearsal environment and the unpretentious appeal of this freely adapted presentation: a perfect fit for the company's objectives.
Tickets can be purchased online or by contacting the company via e-mail. More details are available at the company's website.